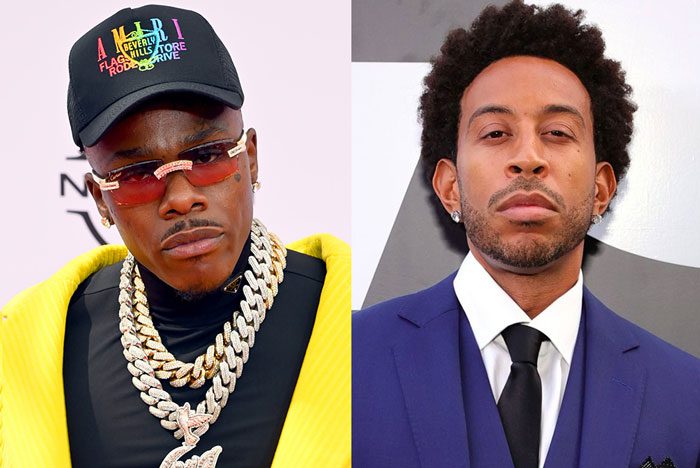 DaBaby is taking inspiration from those that came before him.
The rapper's animated style and cinematic music videos have drawn comparisons to other MCs including Ludacris.
Lil Duval recently compared the "Ball If I Want To" rapper to the Atlanta veteran. "Da baby is this generation Ludacris," tweeted the comedian.
The topic stirred a debate on social media and now DaBaby himself is addressing the comparisons.
"I wouldn't even say we're one of the same," he told Billboard at the 2021 BET Awards. "I feel like that's too commonly used. I think people use that too lightly. I was inspired by Ludacris' creativity with his music videos. [I was inspired] by a lot of people. Not only people like Ludacris, but people like Nelly. I mean, everybody."
DaBaby, who performed "Ball If I Want to" at Sunday's awards, also credits other rappers for inspiring his creativity. "I feel like as the generations unfolded, people from every era was inspired by somebody from the era before them," he continued. "Even when it boils down to 50 Cent, Eminem, and Mystikal, everybody's videos used to be crazy. Busta Rhymes' videos used to be crazy [too]. So I definitely was inspired by Ludacris, Busta Rhymes, and several other artists with their music videos."
On Friday, DaBaby dropped his new video for "Red Light Green Light," which follows "Ball If I Want To," and he has a third single on the way.
"I finna go overseas next with this next single," he teased. "Put your belly shirt on."
Tags: Dababy